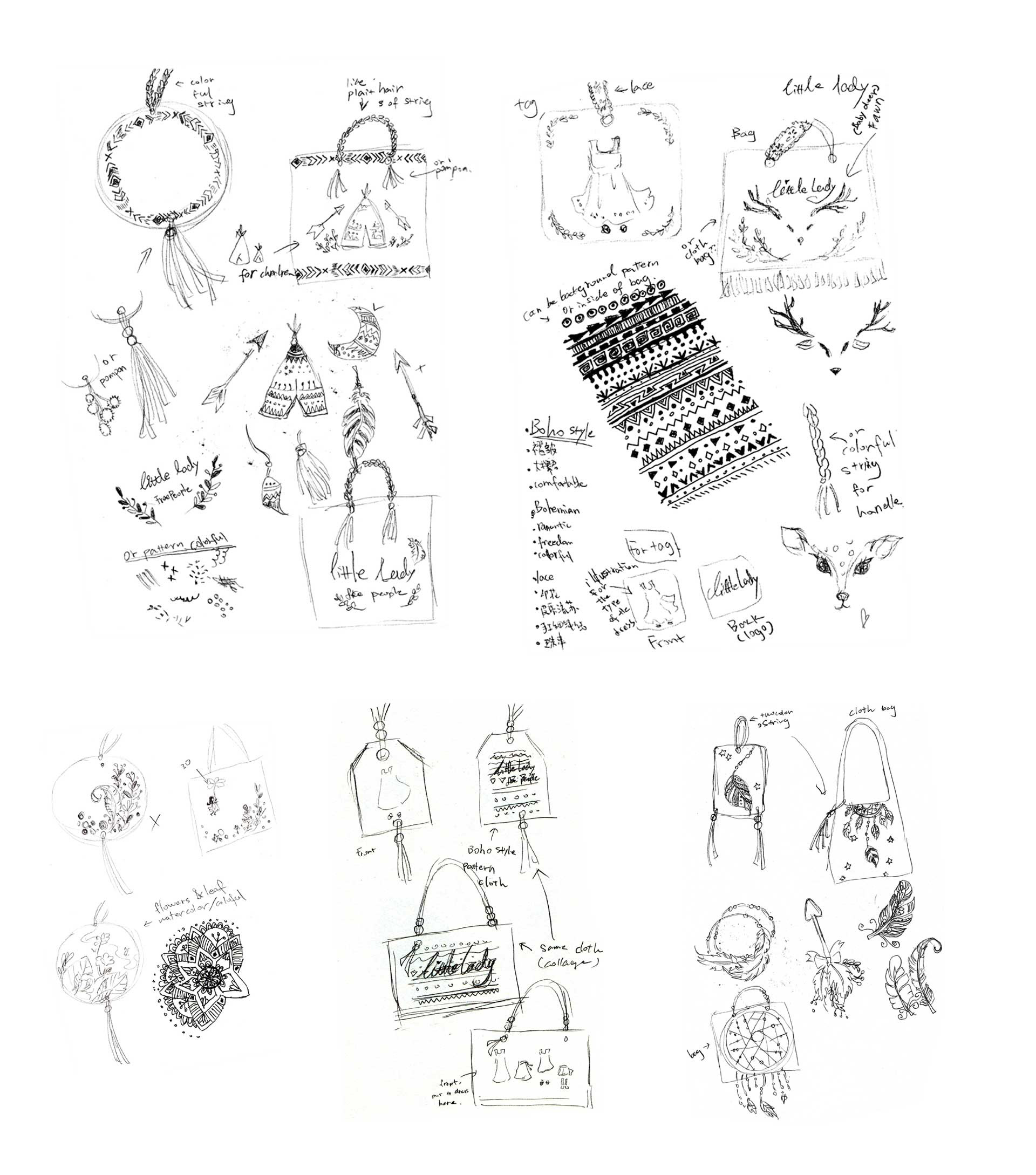 Little Star is a new clothing line for young girls between the age of 3 and 10 years old. It is a sister line to bohemia style known as Free People. 
I did lots of research on the bohemia style and did the sketches. At the start, my brand name was "Little Lady," it was cute but not match the bohemia style. Then I have "Little deer," "Little Fawn," and I got "Little Star" plus the tagline "Stay wild, moon child" finally.
Because it is for little girls, so I used a handwriting style for the brand name and tagline with gold sand, little kids always like shining stuff. I use leaves to match the brand style, nature, environment friendly, comfortable, peaceful. 
I created three different sketches for three kinds of dresses for tags and websites because daddies also want to buy dresses for their little princess, but some of them do not know what Maxi Dresses, Shirt Sets, and Midi Dressers are.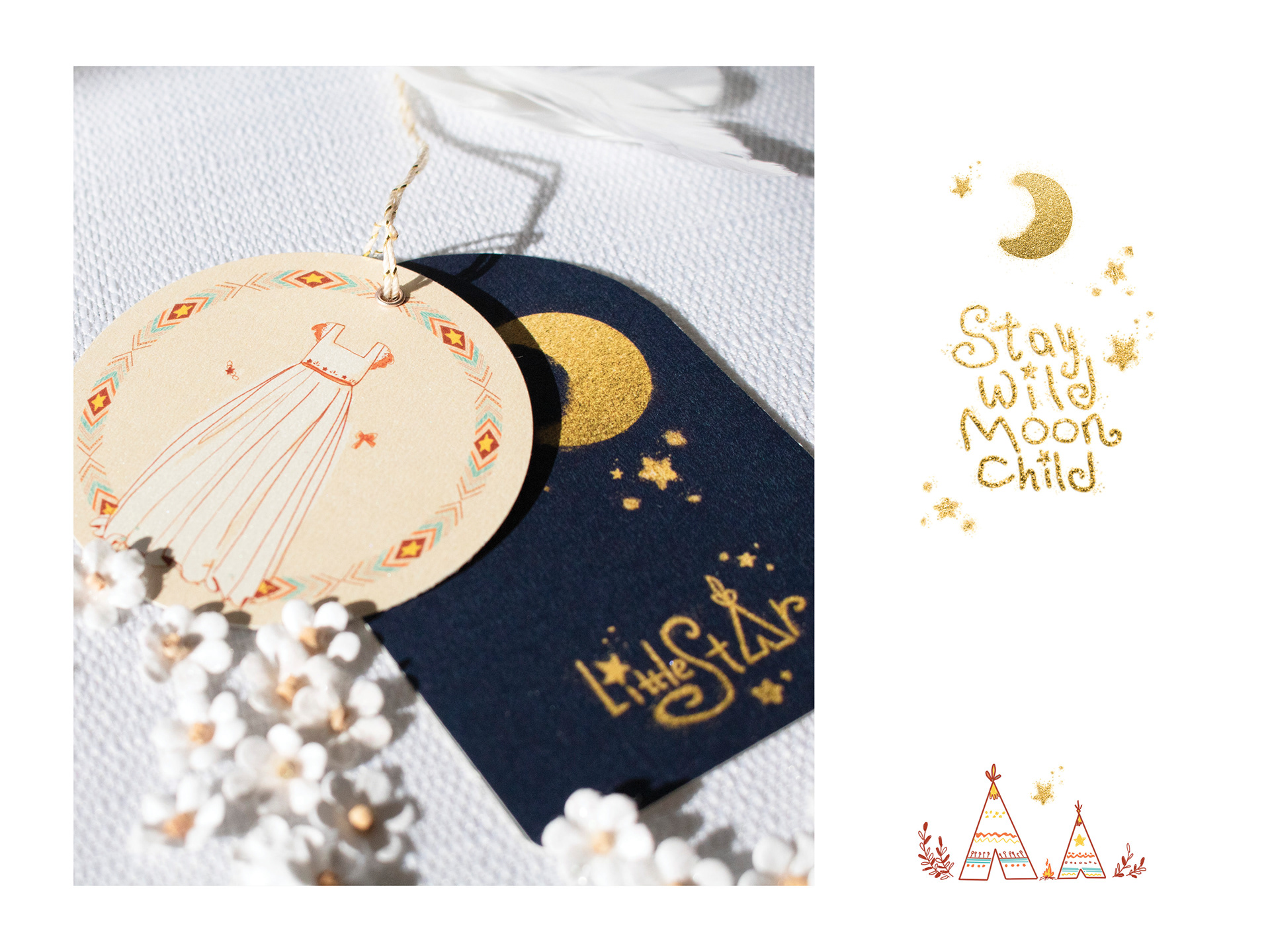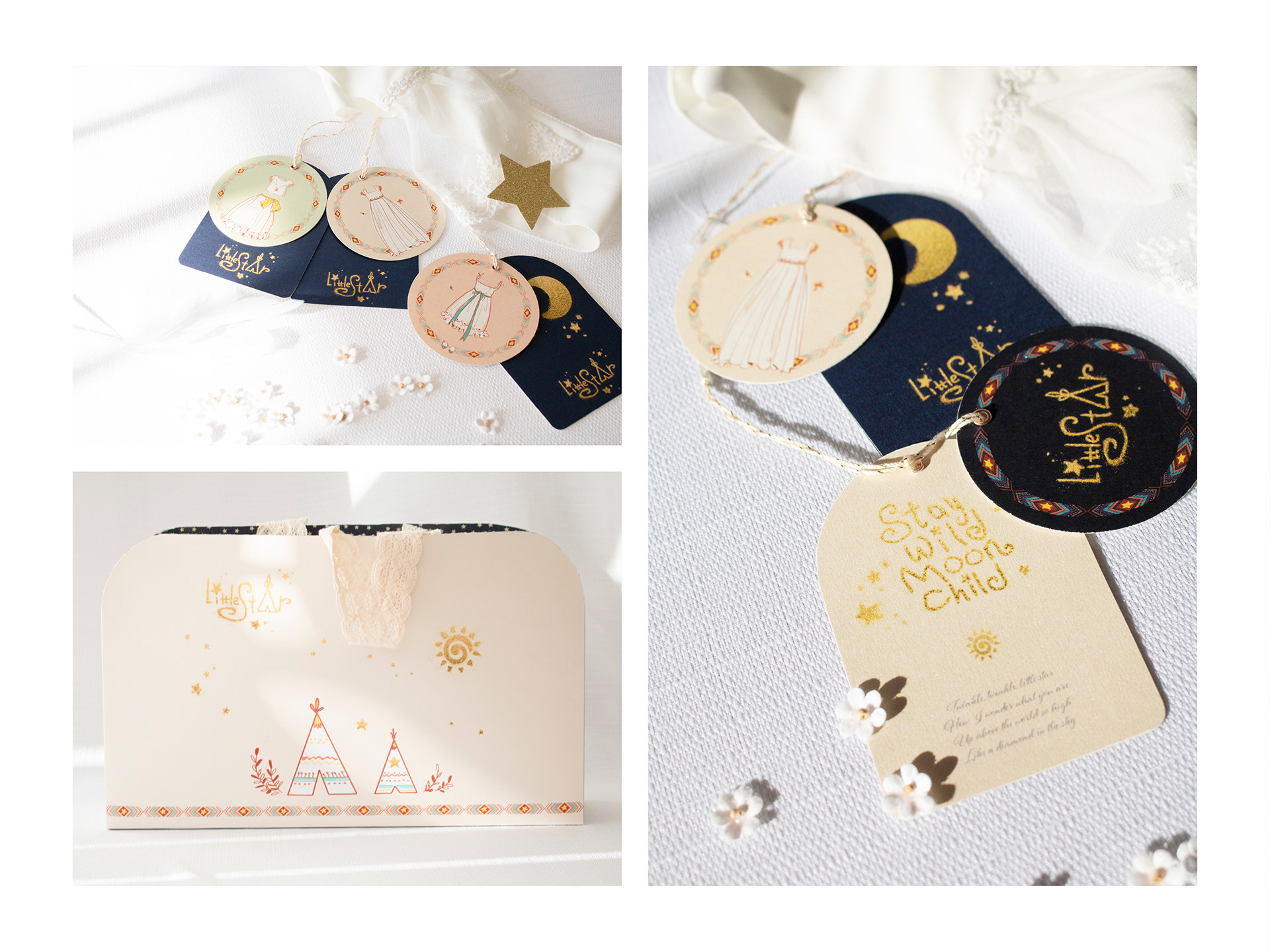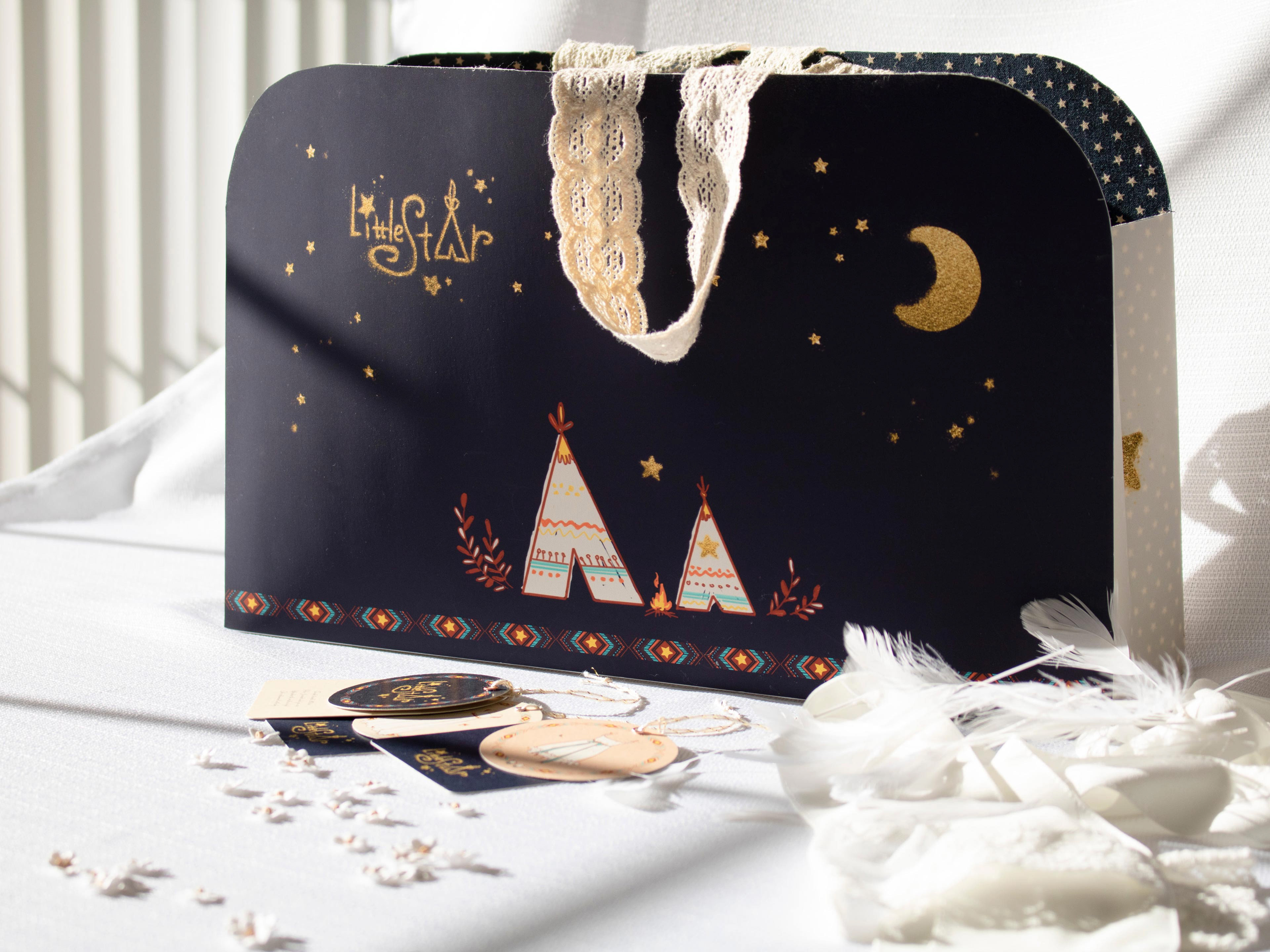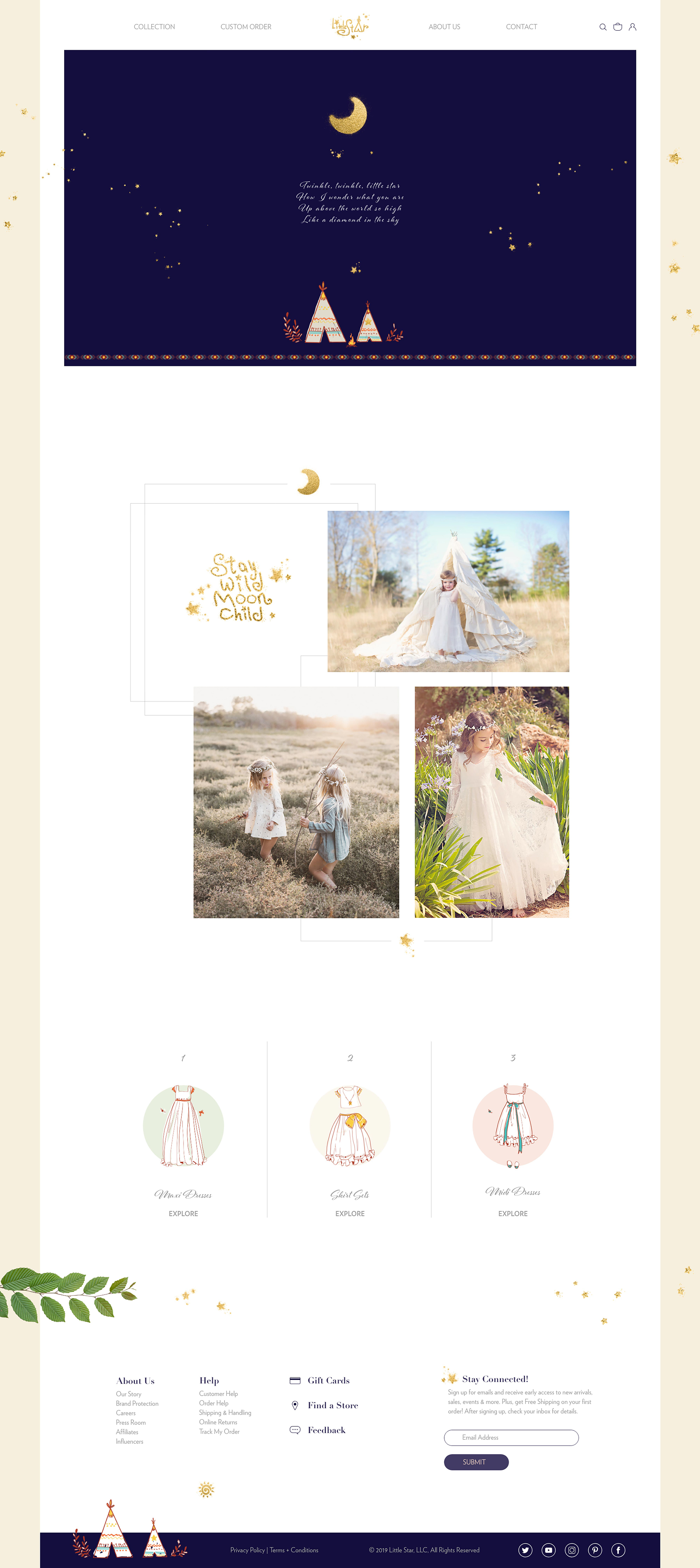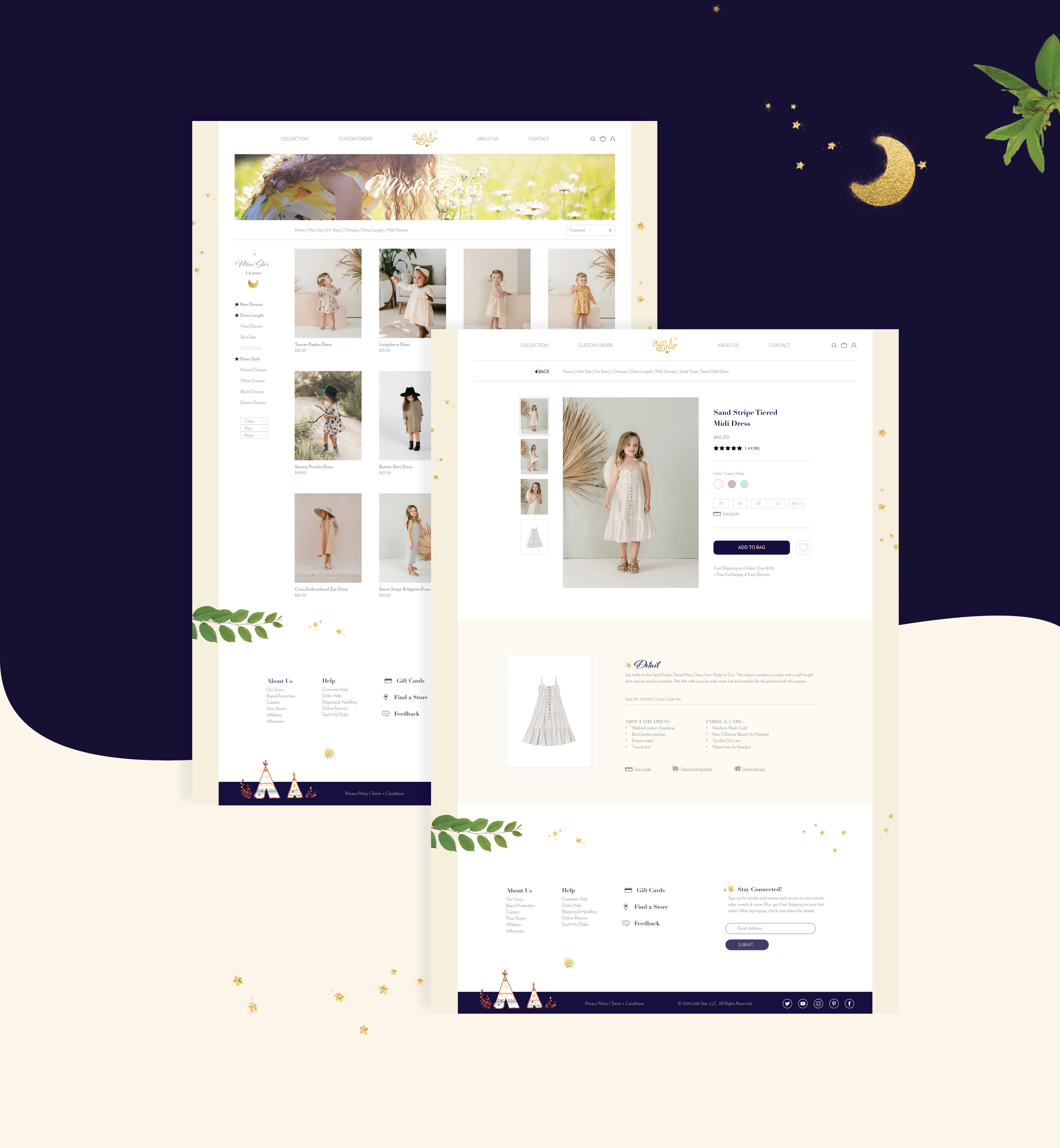 This is a project for a portfolio class; material taken is for academic purposes and is not intended to be use as an actual promotional. This business is fictitious. If you own any of the material and feel offended by the use, please indicate this and will be removed. contact e-mail: yinting.fan@ttu.edu | copyright date: April 2019