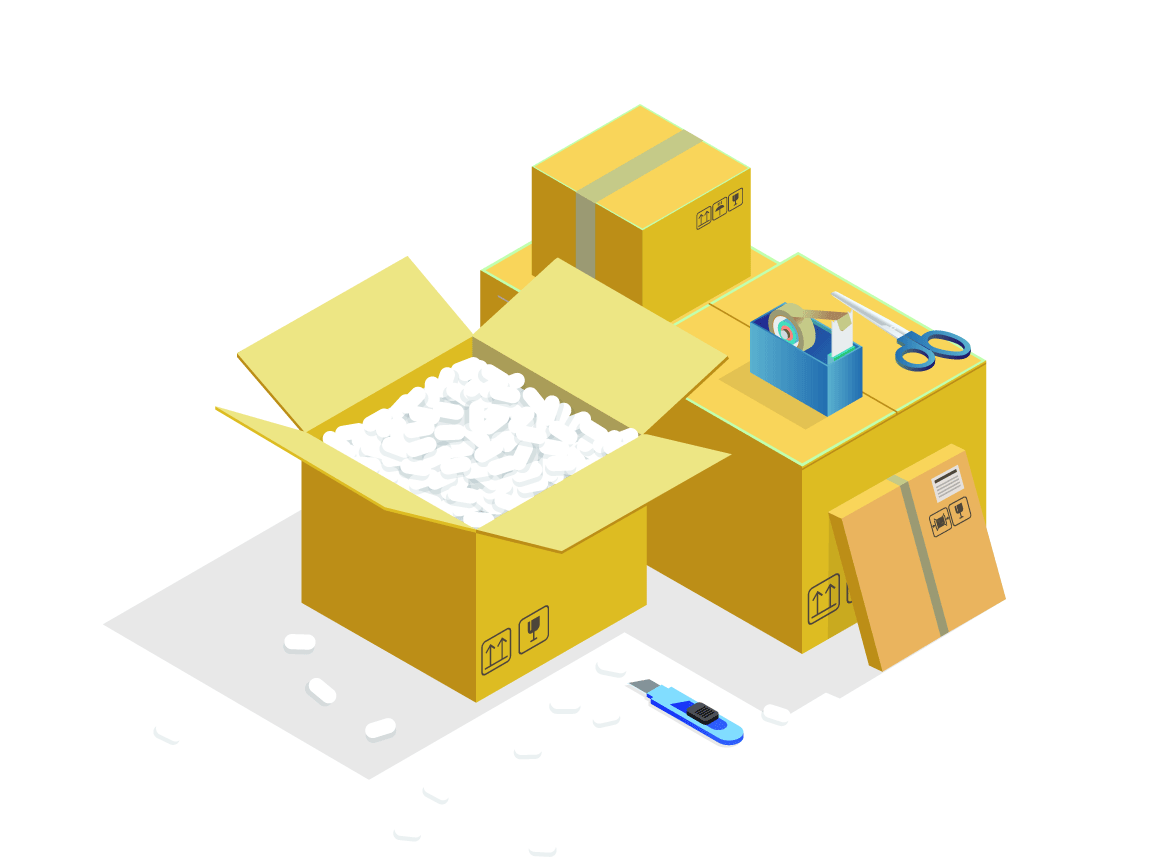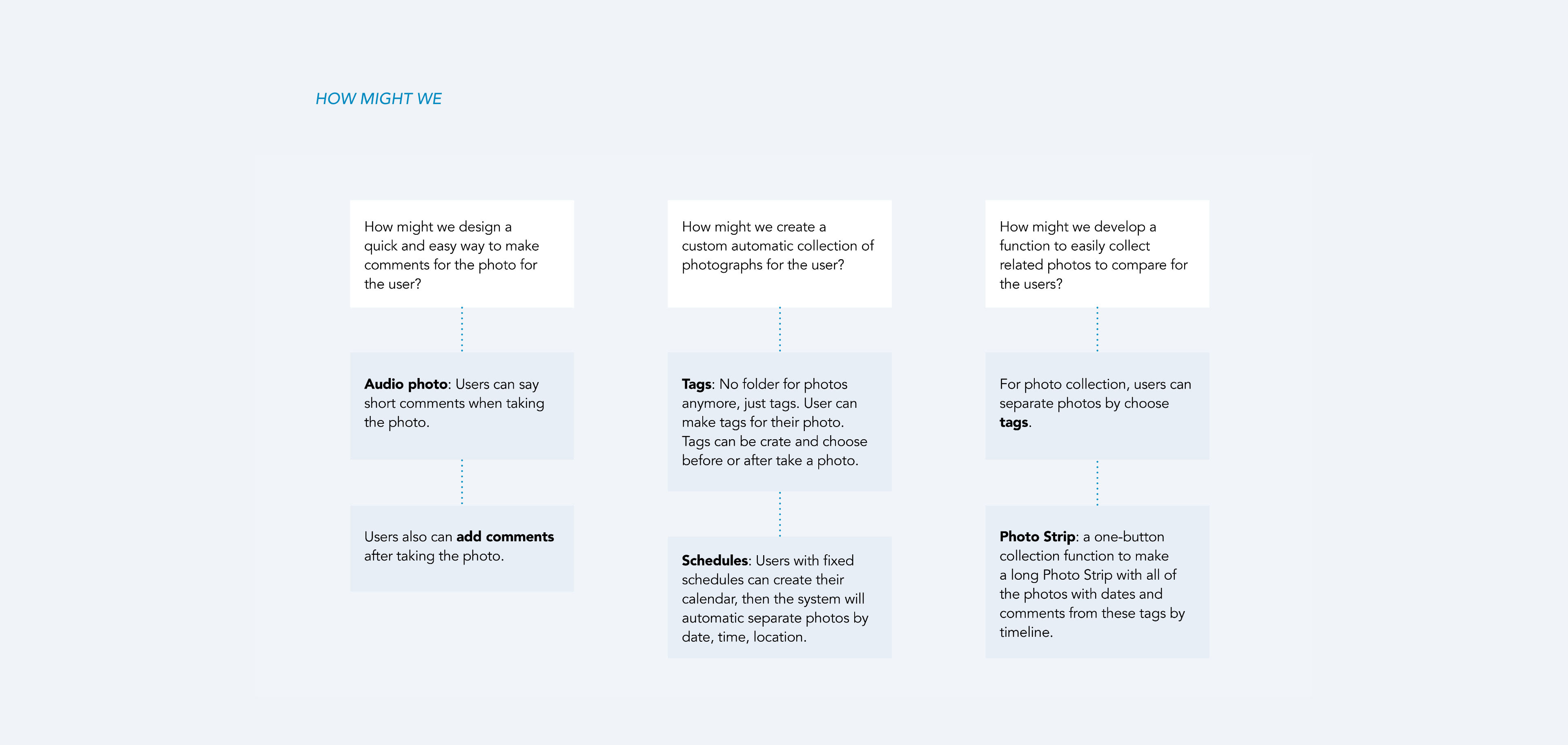 Users can take photos with tags, and tags can create either before or after the photo-taking. 
If users want to take photos with different tags, they can just easily activate the tag they want when they take the photo.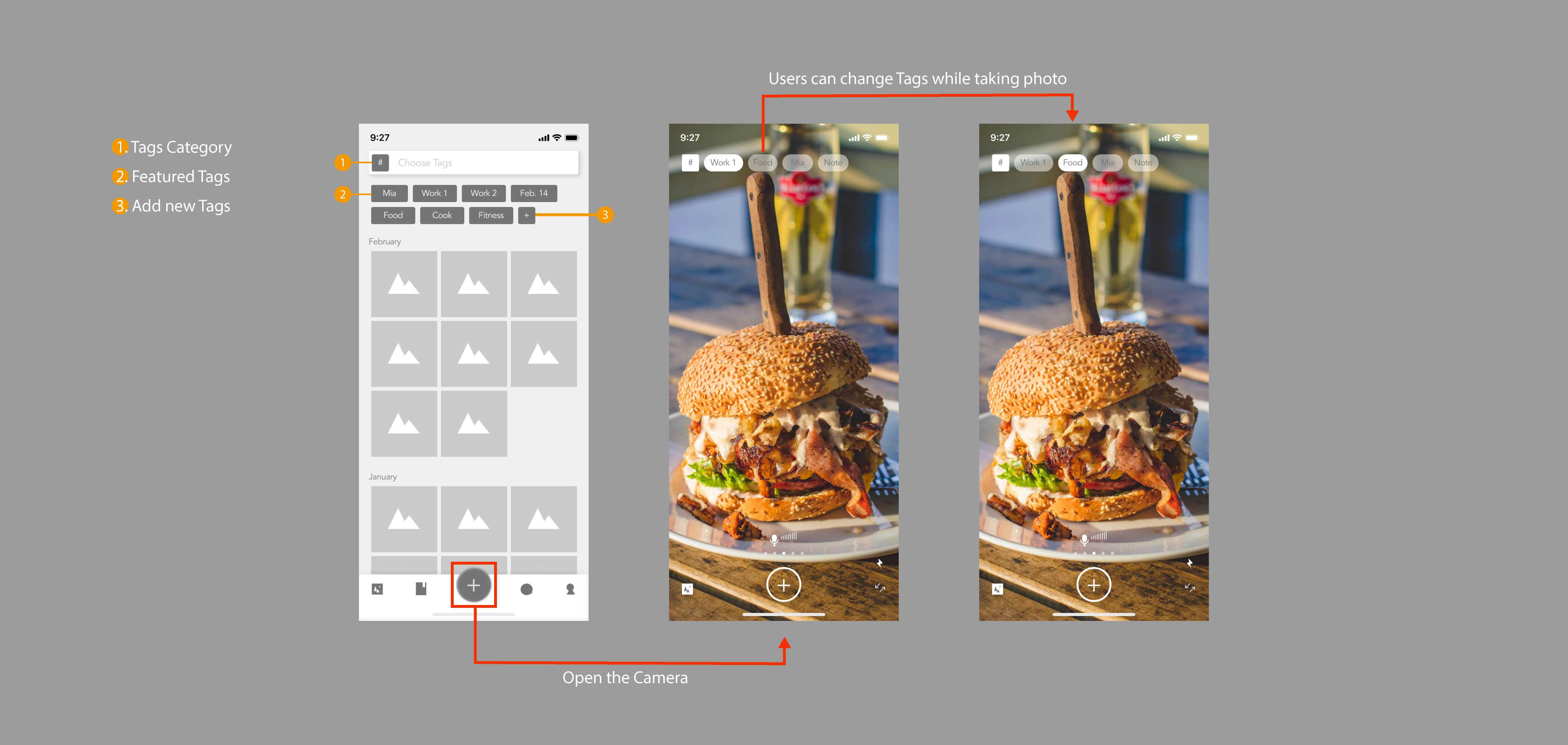 Audio Photo + Photo Strip
Users who want to take a photo with audio so can remind the feeling of the photo. 
The users can take audio photos, and make photo strips to see changes from the album.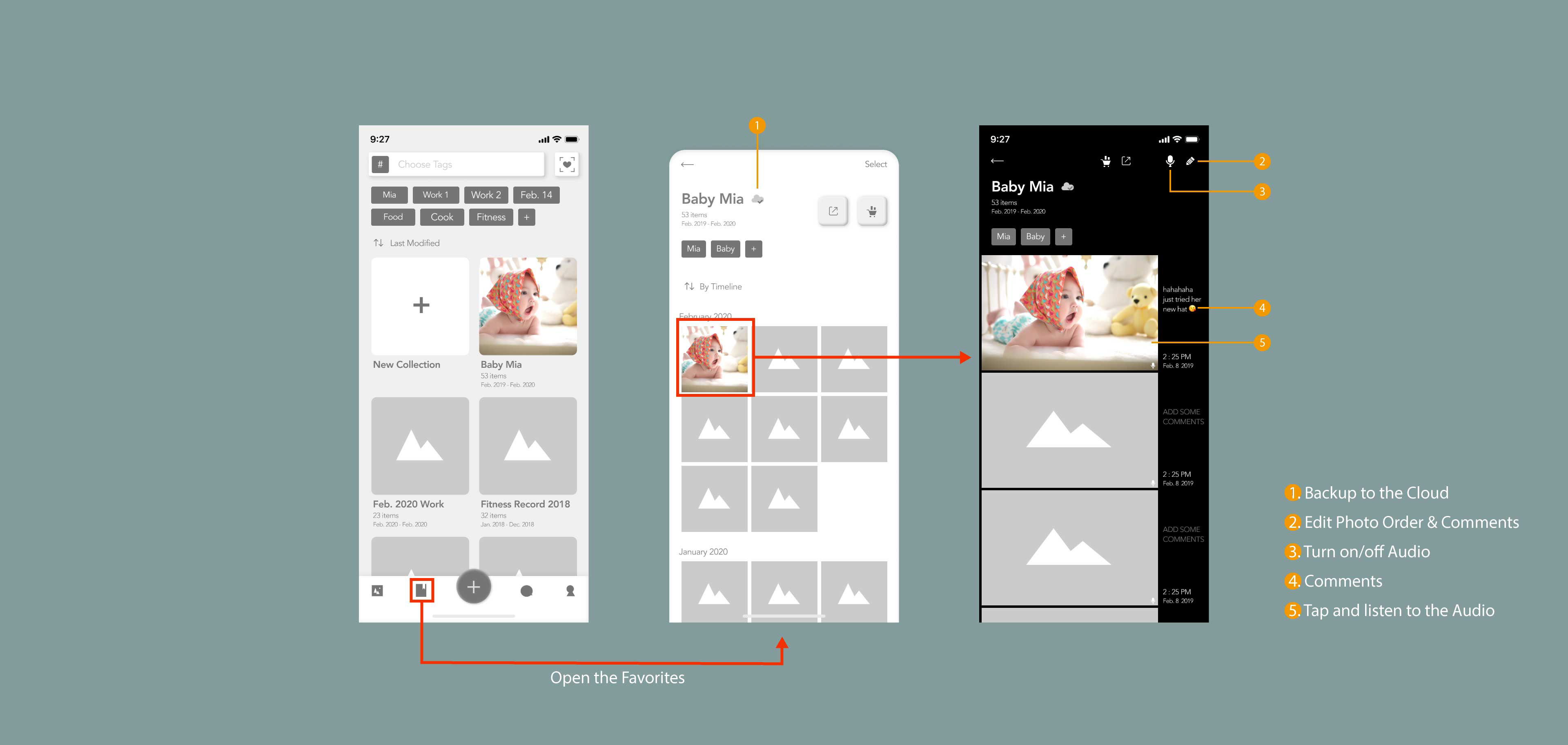 Users of the family who want to collect kid's growth through photos, and also want to record the kid's voice with the photo. 
The user can create and order a photo book. The photo book will have the QR code which allows users to scan and listen to the audio. 
Users want to listen to the audio of the photo to get the Same emotion. 
Users can scan the QR on their photo book to listen to the recorded audio.